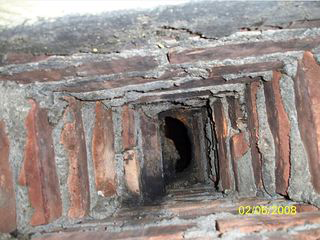 Q: Jason, I'm originally from Florida and don't know anything about fireplaces. I just bought a house in Utah and there is a very ugly wood burning furnace/insert in the fireplace. We plan to eventually put a gas insert there because air quality is bad in Salt Lake and we will never burn wood. So, we want to remove this fireplace insert monster but have no idea if there will be a flue/damper remaining in the chimney because there is already one that is a part of the insert.
My question is – should we put a damper on and then buy a Chimney Balloon? If we use a Chimney Balloon, do we need a flue/damper? If we need a damper, what type works well with a Chimney Balloon? – BU
A: Dear BU, I have good news and bad news for you in the damper department.
The Bad news; when you remove your insert you will very likely remove the damper as well. Most of the time when a fireplace insert is put in, the original fireplace damper is removed. There is usually a damper built right into the insert. Occasionally there is a throat butterfly damper as well but that is mostly with free standing stoves, not inserts. So let's assume when you remove your insert you will have no damper.
The Good News: You can put a Chimney Balloon in the flue without a damper. On this website, we show all kinds of diagrams of how to install a Chimney Balloon around or with a damper because in most American fireplaces they have one. But if you have no damper it is actually easier to put in a Chimney Balloon because you have no hardware to contend with. So just measure the lowest spot in the flue that has parallel walls, and buy a Chimney Balloon that will fit that spot.
Let me know if you have more questions, I am happy to help. – Jason